Excellent catering
Kate 23-04-2022
Niki catered for our party of 14 for a weeks skiing holiday. The evening meals were of excellent quality, beautifully presented and tasted delicious. Restaurant standard food in your own home. He was very easy going, flexible and unobtrusive. T he wine was of good quality and plentiful. Our daughter says, 'I miss Niki's food.'
12 go skiing
Jane 15-04-2022
Niki looked after us in a private chalet for 4 nights, providing an excellent service all round. He was very accommodating with timings and dietary requirements. He arrived promptly every night, bringing absolutely everything - including dishwasher tablets! We had apres ski snacks and a delicious 3 course meal with wine every night and Niki did all the setting, serving and clearing away. The kitchen was always tidy, bin emptied, recycling done - what could be better?! Niki is a really great chef, the menu was very varied and all 12 of us loved it. We would very much like to use his catering service again, especially for a large group. Smiled all round - thanks, Niki!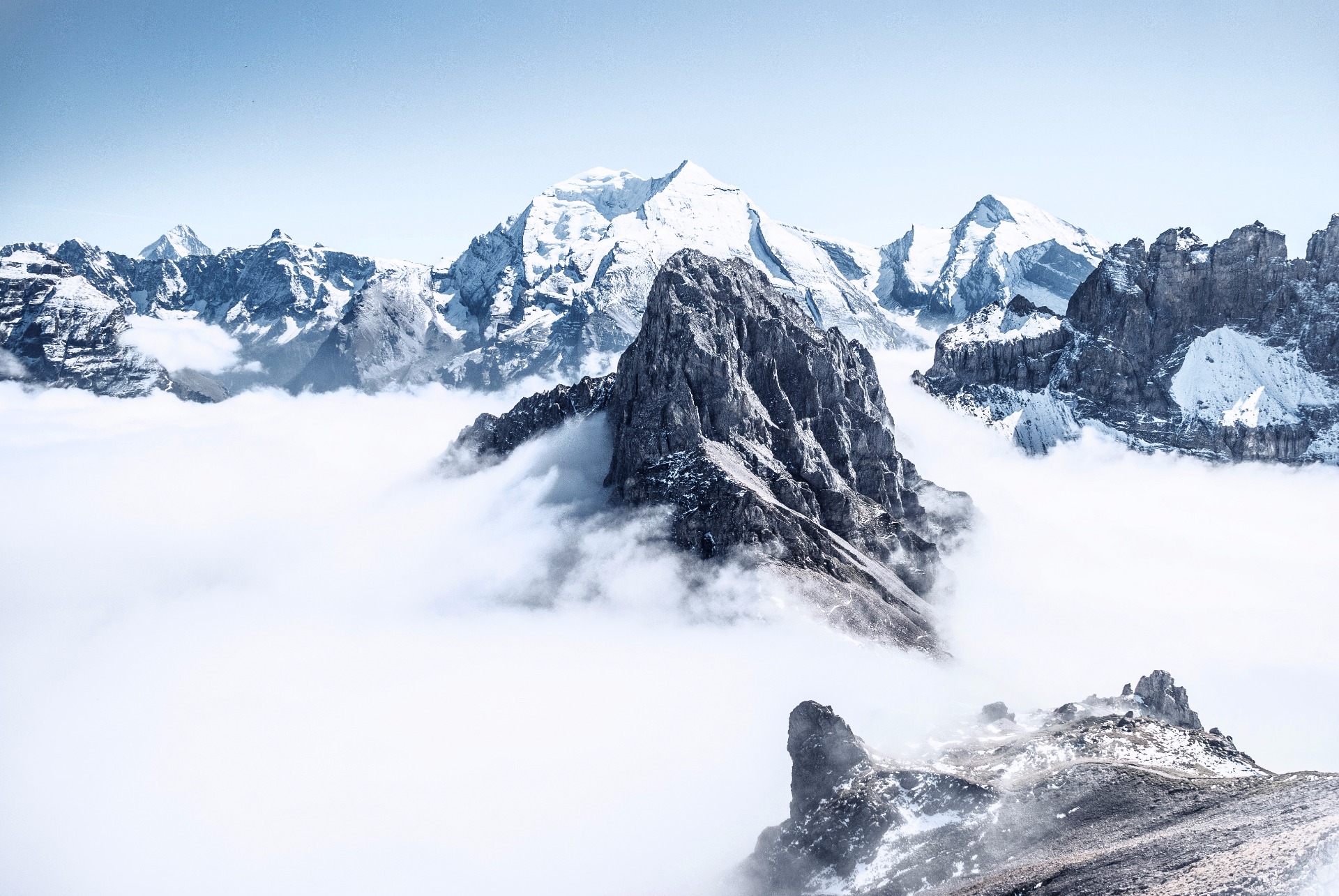 Delicious Food , beautifully presented
Sandra 10-04-2022
We had the most wonderful relaxing holiday as absolutely both breakfast and dinner was all taken care of for us. Without exception every meal was delicious, beautifully presented and always on time. Nothing was too much for them. Our children ate earlier than us and had and the same experience as us. I would recommend Nik's catering very highly and hope that he can cook for us again next year!
Top catering!
Marianne 04-04-2022
Niki is een fijne gastheer met voortreffelijke kookkunsten. Met onze familie genoten (jong en oud) van de lekkere en bijzondere gerechten. Niki houdt rekening met de wensen en ook als er onverwachts iemand extra mee eet is Niki flexibel en is er meer dan genoeg voor iedereen!
Great food for our GoPro Event
GoPro EMEA 07-03-2022
Nik's catering was an amazing addition to our GoPro Training Weekend in Val Thorens.
The guests absolutely loved the family style Fondue
and it was a perfect way to start our event weekend!
GoPro Event
Matthias 07-03-2022
The Cheese fondue was awesome. Everybody was very happy. Thanks Nik!
Un moment de gourmandise
Durant notre dernier séjour ( du 5 au 12 février 2022) nous avons passé un délicieux moment avec Niki.
Nous avons apprécié sa gentillesse, disponibilité et son très grand professionnalisme.
Je vous conseille ses services...sans modérations🤗
Ultiem Vakantiegevoel
Danielle 13-02-2022
Heerlijke week met fijne catering voor 11 personen gehad.
Niki heeft goed contact met lokale mensen, waardoor zelfs al de aankomst een goede ervaring was. Wij waren vrij laat qua aankomst door een file de berg op. Doordat Niki echter al aan het koken was in het huisje, konden we bij aankomst heerlijk aanschuiven aan onze eigen tafel.
Niki is op tijd en denkt met je mee. Zo heeft hij op zijn rustdag ook nog een maaltijd gemaakt, zodat we die alleen nog in de oven hoefde te schuiven. Hij pakt wensen over het eten op en zorgt voor een persoonlijke aanpak. Doordat ontbijt op tijd klaar stond, konden we door 's ochtends meteen de piste op.
Niki heeft voor onze vakantie in Les Menuires voor lekker eten en een zorgvrije week gezorgd. Voor ons het ultieme vakantiegevoel!
Aanrader!

Lynn en Sander 30-01-2022
We hebben een heerlijke vakantieweek achter de rug, waarbij we werden verwend door de kookkunsten van Niki. Na het skiën stond dagelijks het aperitief klaar, om nadien een origineel driegangenmenu voorgeschoteld te krijgen. Niki zorgt ervoor dat de menu's en het ontbijt gevarieerd en lekker zijn. We konden volop genieten van de vakantie en Niki is heel aanspreekbaar. Aanrader!
Niks est juste parfait !
Marvin 21-01-2022
Quel plaisir d'avoir d'aussi bons repas préparés tous les jours par Niks !
Il nous a surpris tous les jours avec ses plats tous différents et délicieux à chaque fois.
Il faisait l'effort de nous expliquer les plats en français et était toujours à l'écoute de nos demandes, bref, un excellent service !
Beaucoup de créativité et de diversité.
Isabelle 21-01-2022


La tarte citron coco restera un des meilleurs moments de ce séjour.
5 STARS! One of the best meals I've ever had!!!

Nik's catering is second to none. Truly fantastic evening. The food was varied and delicious and our guests couldn't have been happier. One of the best meals I've ever had, without even having to leave the chalet.
From start to finish, Nik was professional, tidy and friendly. Would HIGHLY recommend to anyone.Thanks again Nik! See you again soon
Andrew
Nik the Super Caterer!

Jacqueline 23-03-2020

With a group of 10 friends we have really enjoyed his cooking!
Nik is incredibly flexible, just tell him what you prefer and he takes care of it.
Very good breakfast, varied snacks and a delicious 3 course diner.
Surely would recommend Nik as your caterer!
Niki catered for 16 of us between Christmas and new year and I cannot recommend him more highly.Very professional and hardworking and easy to get along with,the food was amazing and nothing was to much troublewill definitely being using him again.
Niki was amazing

Martin H 01-02-2020 08:59
Nik's food is the best chalet food we have ever eaten.
Nik was supper helpfuland went and got stuff from the shops for us. He was flexible with day's off
and made us food even though we arrived late.
He was great I would recommend to anyone!
Best catering services ever.
Wonderfull catering services

Last week (feb 2020) we went skiing in Val Thorens with our family. We had rented a nice apartment and just like last year we asked Niki Roumans to take care of breakfast and dinners for the whole week. Last year he had already done a great job for our family with a group of 19 people. This year we were with a smaller group and Niki has culinary spoiled us again. He takes care of all shopping and ensures that a delicious breakfast is ready early in the morning. After skiing in the afternoon, he waited for us with tasty snacks and the 3-course dinner was delicious every evening.In short, we again enjoyed his hospitality and great cooking skills. Inaddition, Niki has a professional attitude and is also cozy company. Niki, thank you for all the good care.
Delicious cooking from Niki.
Kristien 01 /03 /2020
Once again,we could enjoy the excellent meals prepared by Niki.Breakfast is ready at the agreed time, snacks when we come back from skiingand an extraordinary 3-course menu (followed by tea or coffee with cookies).We felt so spoiled.Even lactose or gluten intolerance is no problem.As soon as we know our holiday plans for next year, we book again!Thanks a lot Niki, for the food, the nice talksand the excellent service and flexibility.